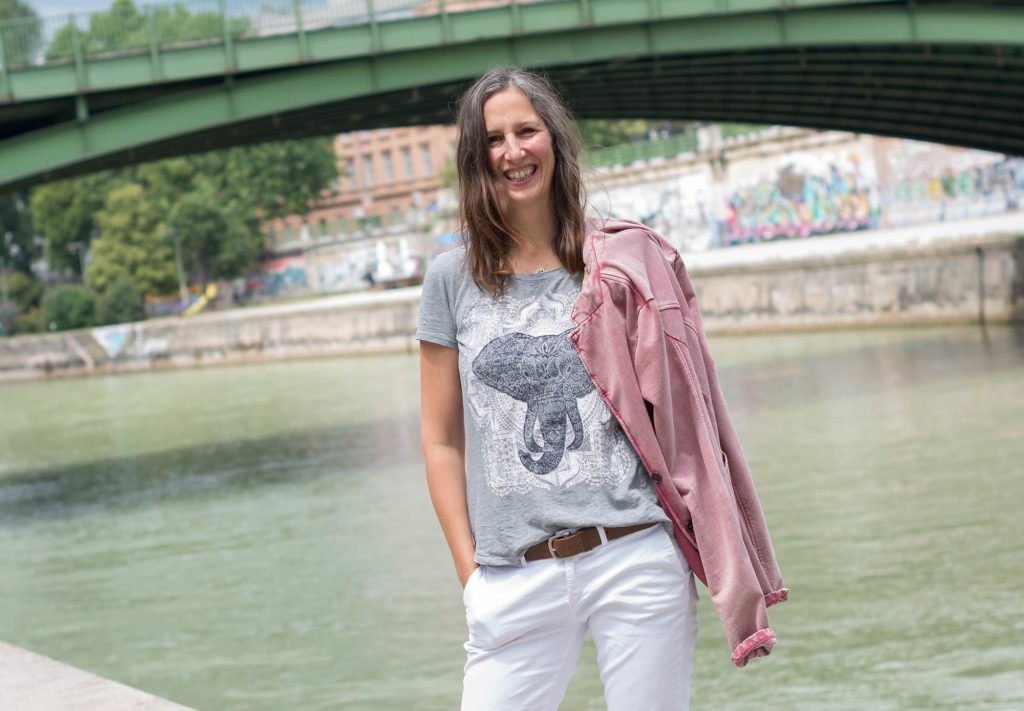 Olivia Wollinger, MA, suffered for many years from binge eating disorder. When she realized what was happening to her, she embarked on a life-changing journey towards self-understanding and healing. In her practice in Vienna, Austria, she supports nowadays others who are in the process of overcoming food addiction.
Professional background:
Since October 2013, in training for the Rosen Method (according to Marion Rosen). Thus far, I was fortunate to work with the following senior teachers: Sarah Dandridge (USA), Mary Kay Wright (USA), Deborah Marks (USA) and Aurelia Priotto St. John (France), in addition to Leena Saxberg (Finland), Annabelle Apsion (England), Ingrid-Maria Nordgren (England), Maija Frauenknecht (Finland) and Maja Skau Olsen (Denmark) in 2016/2017. The Rosen Method training is very lengthy and intense and may take up to 7 years.
Emotional Body Healing (EBH) with Anne Soeller und Susanna Luebcke; certified in October 2010; since May of 2010 EBH teaching therapist
Certified Shiatsu practitioner; 3-year training with Josef Hartl completed in December 2005
Fertility massage and care of women who wish to bear children, 2009 and 2010 with Birgit Zart
Reiki degree 1 and 2, 2011 und 2012
5 Element Nutrition Consultation according to traditional Chinese medicine (TCM), with Claude & Ina Diolosa, completed in November 2007
1-year Coaching training, completed in June 2007
2-year university level training, certified as hospital manager, completed in 1998
1997: completed my studies in Business Administration at the University of Vienna
Professional career
June 2016: Publication of the English-language version of Essanfälle adé, entitled "Farewell to Binge Eating"
June 2015: Publication of the book "Essanfälle adé"
Since July 2011 full-time practice in Vienna, starting part-time in 2003. Fields of specialization: Eating disorder (since 2000) and child bearing (since 2009)
Since 2006 licensed Shiatsu practitioner
Since 2008 licensed nutritional consultant according to the principles of traditional Chinese Medicine
2000 – the present: Caring for women with eating disorder; leadership of groups and seminars
2000 – 2010: worked in the area of labor market policy
1996-2000: worked in the health area in the organizational division of a large company
Personal data
Born 1972 in Vienna, Austria
Experience with Zen meditation, Naikan, Tai Chi, QiGong, Luna yoga, Laughter yoga, Aviva, bio dynamics, psychotherapy and numerous personal development methods …. and – salsa dancing… 😉
Austrian website www.aivilo.at, "aivilo" is Olivia, written backwards
For a comprehensive reading preview of the book Farewell to Binge Eating, please click here.
This book is available for purchase via the website of Amazon.